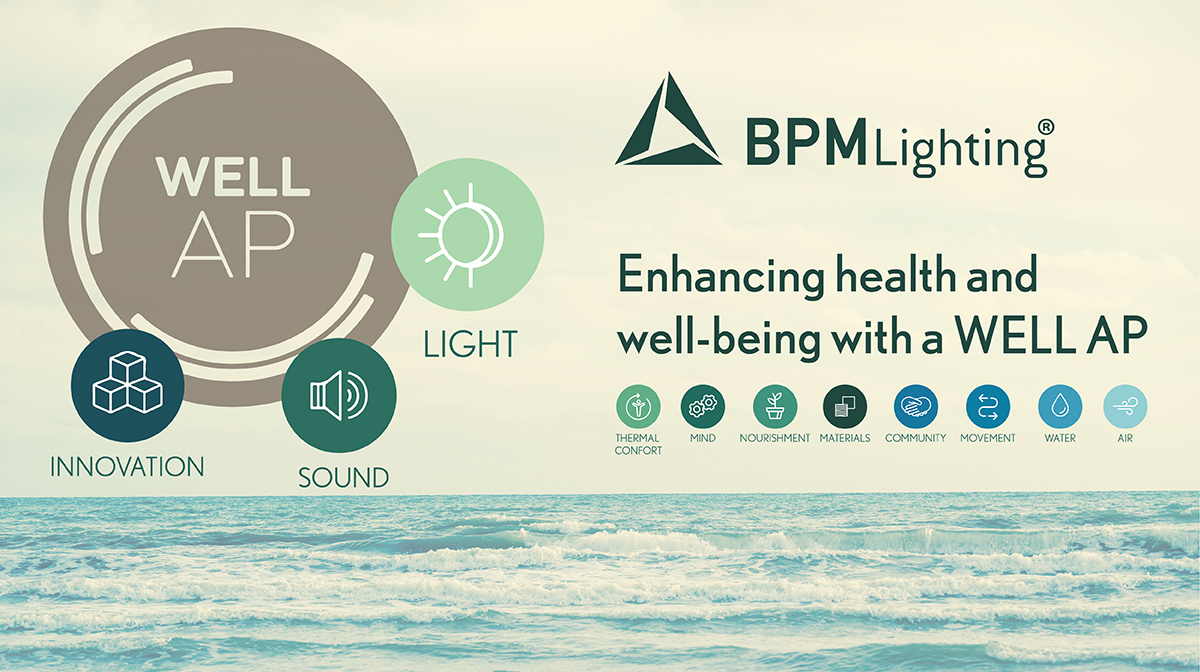 BPM Lighting is more than just a lighting company, it's a culture of brightness and sustainability on people, that's why we are embracing all about IWBI WELL Building Standards, a certification program that focuses on promoting health and well-being in buildings.
To become a WELL Accredited Professional, experts must pass the WELL AP exam, which tests their knowledge of the WELL Building Standard and its application to building design and operations .
As of August 2023, there are over 16,000 WELL Accredited Professionals in the world and BPM Lighting is honoured to have one: Susana Babic.
Some of the benefits of having a WELL Accredited Professional in our company are:
1.Improved employee health and productivity: A WELL AP can help you design lighting systems that promote employee health and productivity by reducing glare, improving color rendering, minimizing flicker and enhancing circadian lighting
2.Reduced energy costs: A WELL AP can help you design lighting systems that are energy-efficient and people-focused at the same time, which can help you save money on energy costs over time
3.Improved customer satisfaction: A WELL AP can help you design lighting systems that create a welcoming and comfortable environment for customers, which can improve customer satisfaction and loyalty
We are committed to create lighting solutions that are innovative, high quality and enhance human health and well-being.
Susana Babic, assoc. AIA, IESNA, ALNNJ, APDI, LEED AP, WELL AP will be your tour guide on this journey. Through her role as member of the Continuing Education Committee of the AIA, she will further the excellence of the CEUs (Continuing Education Units) we present. As Light Concept Advisory of the International WELL Building Institute (IWBI), she will make sure about our contribution in the science of lighting and that our projects are centred in experiences that enhance wellbeing. As WELL Accredited Professional, she will contribute with points towards WELL certification of the built environment. Through our imminent participation in the Works with WELL Initiative, our overall team will expand our constant engagement and dedication to Human Health.