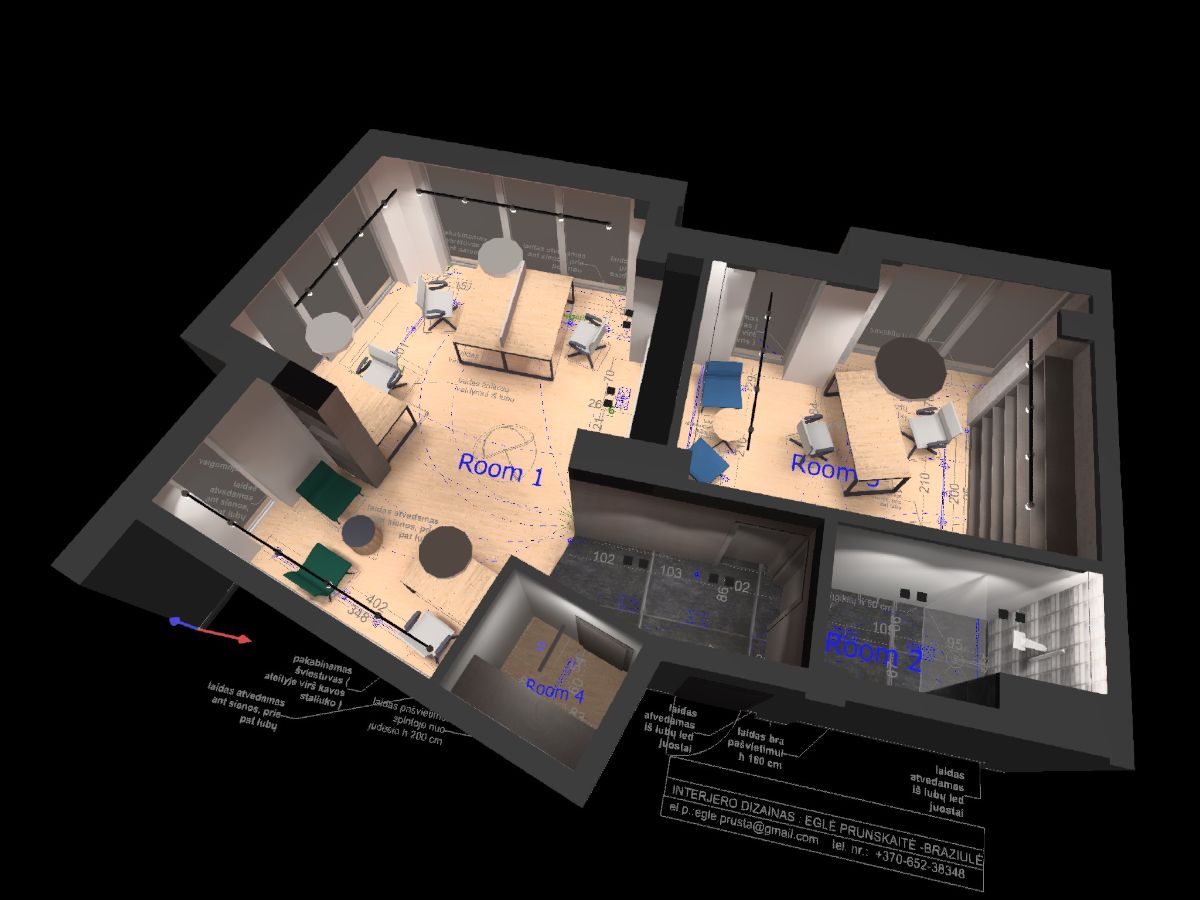 From our Showroom in Lithuania, Donatas Storpirstis is an experienced Project Manager with a demonstrated track record in the architecture & planning industry. Being passionate about technical lighting, highly customer focused and attention to detail, he drives and supports our sales in Scandinavia and Baltic countries.
When Prusta - Interior Design & Architecture reached him out for this project , he was committed to tailor the best lighting solution for them:
Planning the project in Dialux, he distinguished the three layers of lighting and balanced them out:
For task lighting, he considered spaces that require specific functional lighting, like the hidden kitchen where our Cube recessed spotlights were placed.
To create a visual conform and for the overall illumination of the different rooms, Klimt S tracklights were brilliantly added.
The final layer of lighting was the decorative accent with the Alberta S-light luminaires pendant over each desk.
The result, an outstanding office space, smartly planned and distinguished with an INTERJERAS.LT award - Congratulations!